2018 Stage Schedules
4 Stages - 7 Bands - Plus Live Art
St. Range is the culmination of many lives who have influenced what would become one of The Southwest's most creative and hard-working true rock acts. Described as "young outlaws" the members of St. Range have battled through many a hardship and hurdle in the process of bringing their brand of "desert rock" to the ears of the region. With no official source of support, the band has managed to tour extensively across the nation.
Justin Lindsey's honest songwriting accented by the powerful and soulful sound that Mitchell Lacasagne, Andy Diekmann and Braden Anderson provide create a familiar, yet exciting new rock experience.
Julian Dossett grew up strong in the mean streets of Shreveport, Louisiana. Enamored with music at an early age, he found himself in Austin, Texas as an adult. This is where he found his calling in the Austin roots music scene. Over the years he has crosscut many musical genres including western, swing, blues, jazz, and rockabilly. Like a lightning rod, he has focused all of these influences into a down and dirty traditional delta sound that is all his own. He currently resides in Albuquerque, New Mexico. – Drew Edwards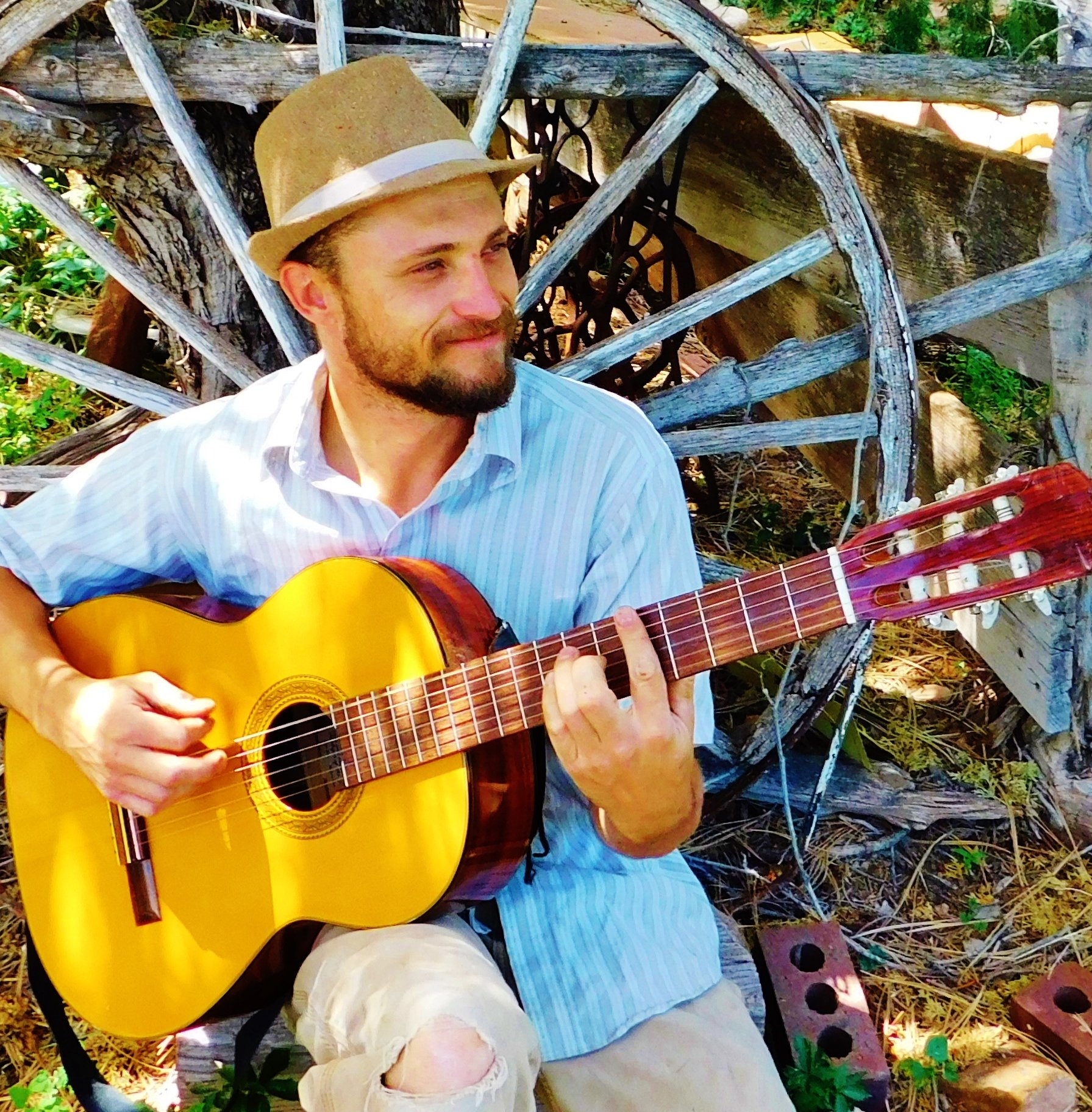 A TRUE SOUL MAN, ISAAC'S MUSICAL MESSAGE PROMOTES LOVE, PEACE, AND SOCIAL JUSTICE. OPEN UP YOUR HEART, FREE YOUR MIND...AND ALLOW THE HEALING TO BEGIN.
Immastar Productions
Hopfest is providing something for the eyes while you stand in line, this year. Immastar Productions has joined the Feel Good Festival tribe in a small but creative way - adding color and conversation to your day. Immastar Sole Proprietor, Carlos Contreras will be bringing artists from his network to connect with the crowd, and lay paint to canvas, all around the event. Live artists will be setup and painting while festival goers taste the best brews in the Southwest. These festivals just keep getting better - another reason to "feel good!"
Soundbites is a classic rock and dance band from Albuquerque, New Mexico. Originally founded in 2013 as "The Clik", the band has evolved into one of the most diverse groups in the Southwest. Founding members Peter Romano (bass guitar & vocals), Joe Bobbick (drums & vocals) and Ed Bates (keyboards, guitar & vocals) bring over 130 combined years of experience, along with years of road gigs that include "A" venues along the east coast, Las Vegas, Tahoe, and Reno casinos, and premiere entertainment clubs on the Hawaiian islands. Summer Sun (Lead vocalist) has been singing for over 20 years and has fronted some of the most successful show bands in the San Francisco Bay Area as well as throughout New Mexico. Her exciting stage personae persuades audiences to jump on the dance floor and party 'till the "cows come home". Ian Kaplan (Lead and Rhythm Guitar) brings a level of professionalism to the stage that few bands have ever experienced. A Berkelee College of Music graduate, Ian has played professionally in New York, Boston, and San Diego, settling in Albuquerque 10 years ago and founding Saw Mill School of Music. He's taught hundreds of students and continues to positively impact the community and influence local musicians on a path to musical excellence.
Soundbites, the best band you've never heard!
Since very early childhood JJ has been drawn to the melodies in the airwaves. Born in Central New Mexico. He started playing guitar at the age of 5, when his dad put a guitar in front of him. He picked it up and hasn't put it down since. His dad being his biggest musical influence, exposed him to all the greats of the Blues, Jazz, Country/ Southern and Rock & Roll History. "I love all types of Music. So I would like to think that I could express, a little bit of all of it in what I do." Hoping to uplift and connect with people from all walks of life, with his inspirational, poetic, sometimes mystical lyrics and eclectic Rock Style, he has previously formed many bands that eventually prepared him to start his solo career. "Musically I have ventured into blues, country to metal and reggae and everything between and still haven't scratched the surface and have a lot to learn. But I'd like to think all the styles are sometimes calling me to them in one song". From all the classic rock, hip hop, reggae, country, blues, pop, and metal legends to all the great positive, spiritual, inspiring, leaders throughout history, JJ Raschel hopes to infuse all of their spirit to help put a smile on the face of the world.
My name is Melissa Rios. I'm a singer/songwriter based in Albuquerque, NM. I just released my debut album of all original songs called "Love & Time" and it's available on iTunes, Spotify, and Amazon Music as well as CD Baby.
I perform solo as well as duo and with my band the T's. We play around the city of Albuquerque and have just recently played our first music festival in Mesa, AZ. We are all experienced musicians that perform regularly and also do studio work for other artists and bands.